If you're looking for a new home in the Seattle area, you can find plenty of great options in Bellevue, WA. This pleasant municipality sits just east of Seattle across Lake Washington and has many things to offer new residents. Like other places, there are advantages and disadvantages to living here, but most people love calling beautiful Bellevue home.
Pros of Living in Bellevue
Here are some of the top reasons that you might want to consider moving to Bellevue, WA.
Proximity to Major Cities
In addition to being located only 10 miles east of Seattle, Bellevue is adjacent to other major cities that are easy to reach by car. The downtown waterfront area of the city of Kirkland is roughly seven miles from Bellevue's city center, while the city of Everett is about 30 miles away from Bellevue. Frequent flyers will enjoy the fact that SeaTac, which is home to the Seattle-Tacoma International Airport, is less than 20 miles from Bellevue.
Many Great Parks
Families and outdoor enthusiasts alike appreciate that Bellevue boasts some of Western Washington's best parks. The city is so green and lush that it earned the nickname "A City in a Park."Downtown Park features a large circular walkway and beautiful outdoor fountains and also hosts a holiday ice skating rink during the Christmas season. You can go for a walk or bike ride along the boardwalks and loamy paths in Mercer Slough Nature Park. Additionally, the Bellevue Botanical Garden is another great outdoor space that features beautiful plants and flowers and is the site of the Garden d'Lights holiday lights show.
Great Shopping
Shops that sell everything from luxury fashion brands to more practical goods make up the large indoor shopping mall known as The Bellevue Collection. For a European-inspired outdoor shopping experience, visit The Shops at The Bravern, which boasts a collection of upscale stores like Louis Vuitton and Gucci. Of course, Bellevue also regular big box stores like Walmart and Home Depot that make shopping for everyday goods convenient.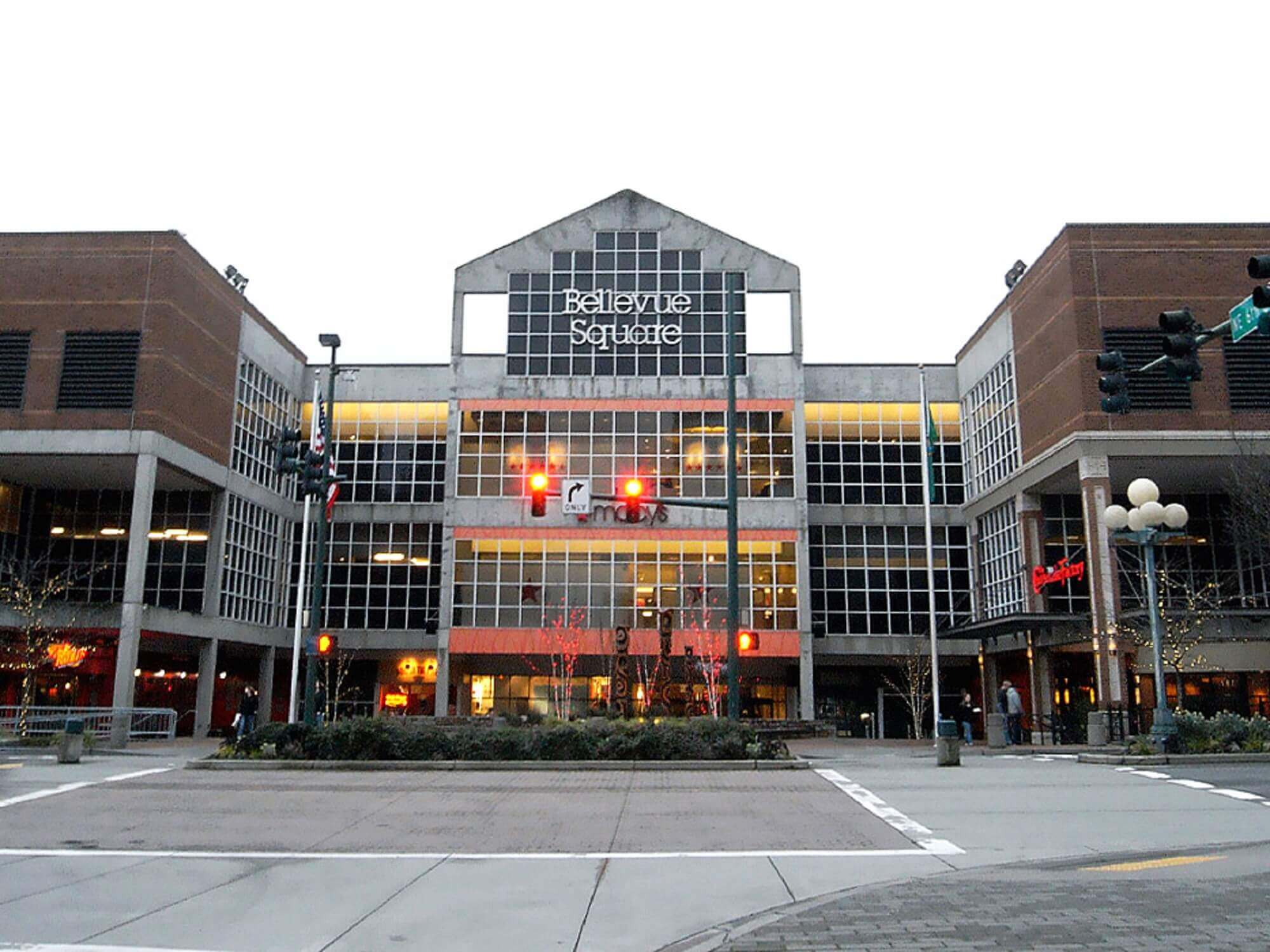 Excellent Schools
If you have kids, you'll be happy to know that many of Bellevue's schools score nearly perfect ratings for their academic programs, high test scores, and teacher-to-student ratios. Bennett Elementary and Somerset Elementary are among Bellevue's top-rated primary schools, while Tyee and Chinook middle schools also have high marks. The best high schools in Bellevue include Newport Senior High and Bellevue High School. If you're moving here with your family, be sure to check out our guide to the best family-friendly neighborhoods in Bellevue.
World-Class Health Care
Whenever you or a loved one requires medical care, you can visit one of Bellevue's world-class health care facilities for exceptional treatment. Overlake Hospital Medical Center has served the Eastside community since 1960. This 349-bed hospital has earned a stellar reputation for its cutting-edge cancer treatments, short emergency room and urgent care wait times, and on-staff physicians who can diagnose and treat a variety of conditions. Virginia Mason and Kaiser Permanente Medical Centers are also known to provide excellent care.
Cons of Living in Bellevue
While there is a lot to love about this lakeside community, Bellevue does have its share of drawbacks.
Traffic Gridlocks are the Norm
Many cities and smaller communities around the Seattle area frequently experience heavy traffic congestion, and Bellevue is no exception. Interstates 405 and 90 experience major traffic gridlocks almost every day of the week during rush hour. You'll also find that many of the side streets get backed up if you ever want to try to bypass the heavy freeway traffic.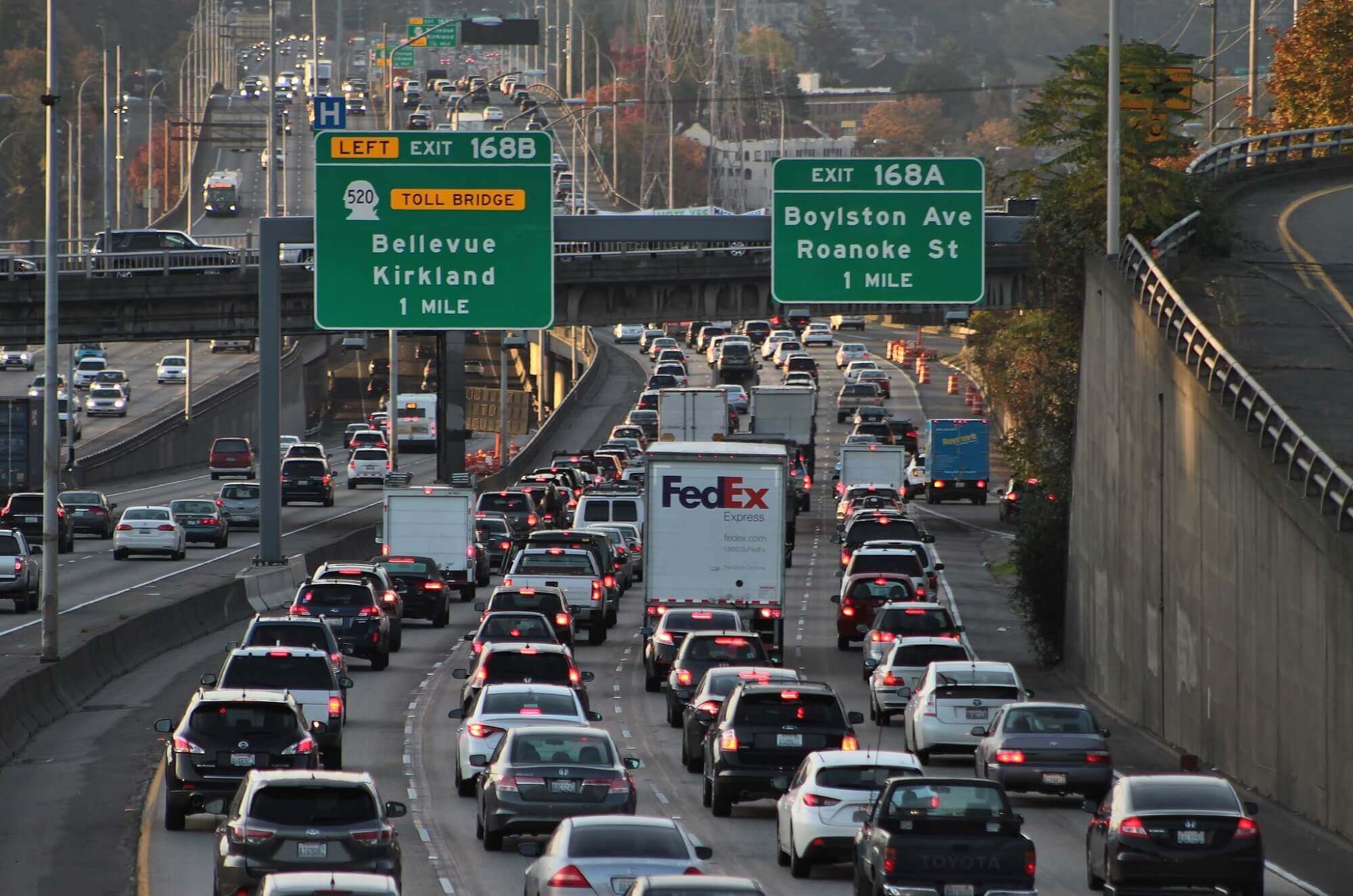 Expensive Real Estate
Bellevue features some of the most beautiful homes in the Seattle area, but you should expect to pay a high price if you want to live in any of them. The city's median home value is just under $1 million. If you're going to try to save money by renting instead of buying, you may need to pay as much as $3,000 or more per month to live in one of the city's rental houses, apartments, or condos.
Confusing City Layout
The streets in the downtown section of Bellevue are usually easy to figure out. However, greater Bellevue is much bigger than its downtown core and has many sprawling suburban-like areas with confusing streets. Many roads stretch for miles and are easy to get lost on if you don't know where you're going.
Frequent Rainfall
Like most other parts of Western Washington, Bellevue receives frequent rainfall throughout much of the year. The city gets an average of 42 inches of rain per year, which is more than the national average of 38 inches. Additionally, the city only sees 155 days of sunshine per year (compared to the US average of 205 days). Even though it usually isn't a heavy rainfall, the drizzle and gray skies can leave some people feeling blue.
Subpar Public Transportation
Even though the city bus system is decent, Bellevue still lacks many of the other public transportation services that you might expect in a metropolitan area. For example, Bellevue doesn't have a subway metro system (like Seattle's light rail system). If you want to cross Lake Washington from Bellevue to get to Seattle, you'll either have to do it by private boat or by driving on one of the frequently congested floating bridges along Interstate 5 or State Route 520.
Moving to Bellevue can be an excellent decision for you and your family. Before you relocate, you'll want to weigh all the pros and cons of living in Bellevue carefully so that you can make the smartest decision.
---