Just 15 minutes east of Seattle sits the satellite city of Bellevue. With a population of just over 150,000 people, this enclave is a bit quieter than its neighbor to the west. Residents choose Bellevue for its upscale neighborhoods, proximity to jobs (there are several major headquarters in Bellevue and neighboring Redmond), and generous green spaces. If you're contemplating a move to beautiful Bellevue, here are some of the top family-friendly neighborhoods to consider.
Beaux Arts
This small suburban village is one of the most desirable spots in both Bellevue and the entirety of Washington State. Beaux Arts sits in western Bellevue, between the abundant greenery of Mercer Slough Nature Park and Lake Washington, just north of Mercer Island. It is bounded on the north by SE 25th Street, on the south by SE 30th Street, and on the east by 108th Avenue SE. The village is just under 10 miles, or 15 minutes' drive, west of downtown Seattle.
Beaux Arts has a small population of just 328, most of whom live in owner-occupied single-family homes. Living in this tawny community comes with a price tag (one of the cons of living here) – the median home price is $1,205,100, and the median rent is $2,094. The village school, Enatai Elementary, provides pre-kindergarten through 5th-grade education to approximately 600 students and boasts a 7/10 rating on greatschools.org.
Notable attractions include Lake Washington, the I-90 Trail, and several parks, including the private Beaux Arts Park beach that fronts the lake (open only to residents and their guests). The area boasts a variety of dining options, including international cuisine at the Istanbul Cuisine Café and the Mediterranean Kitchen, seafood at Duke's Seafood, and the Bellden Café, a popular hang-out for locals.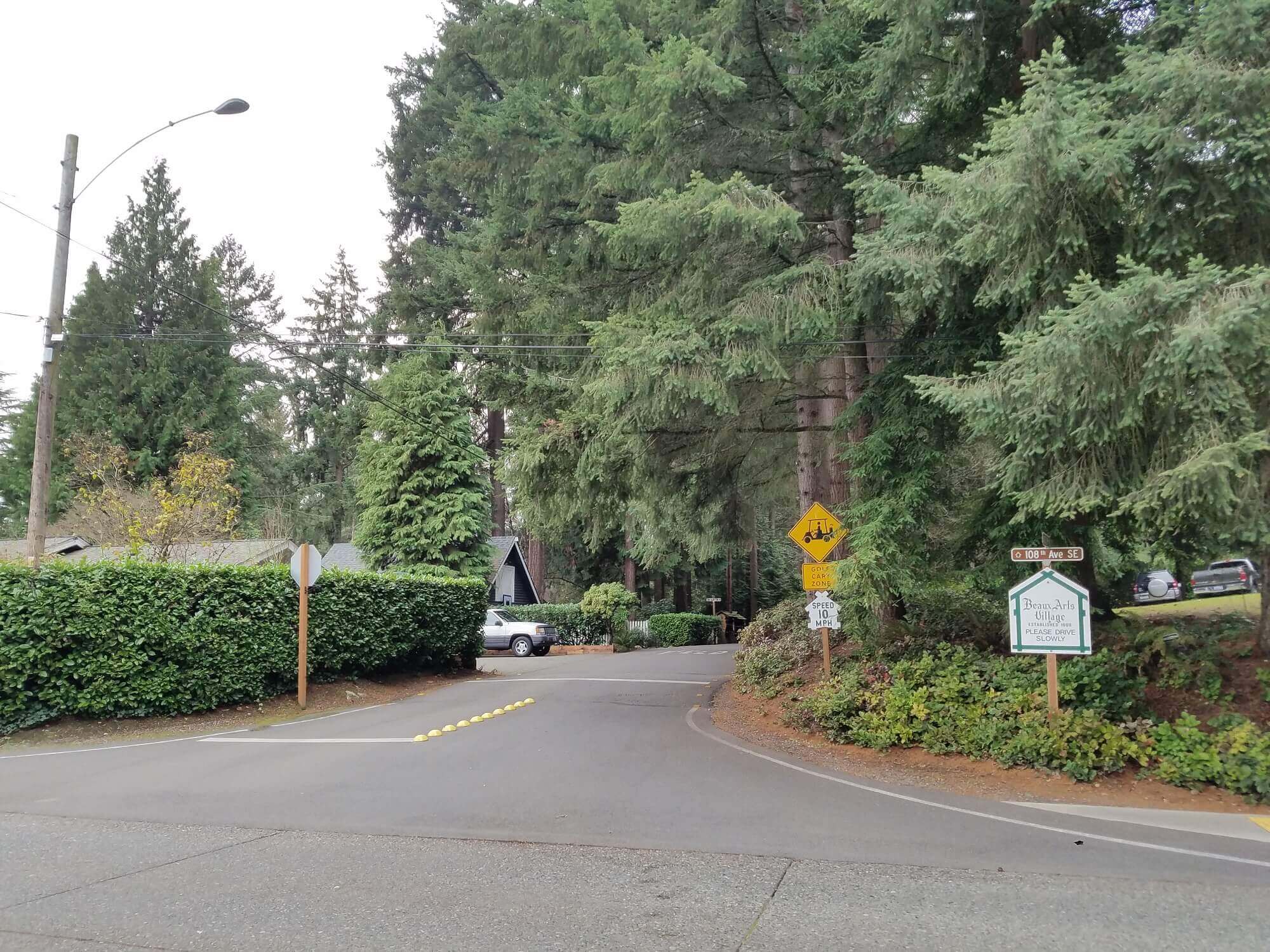 Bridle Trails
On the northern edge of Bellevue, this large, diverse neighborhood beautifully blends urban and suburban living. It's popular with young professionals, with most opting to rent rather than owning. The community runs from NE 70th Place in the north to Route 52 0 in the south, and from 405 in the west over to 148th Avenue NE in the east. It's 14 miles, or 19 minutes' drive, slightly northeast of downtown Seattle.
Bridle Trails has a population of 5,663. About one-third of the homes are single-family residences, while apartments and condos comprise the rest. The median home price is $651,834, and the median rent is $1,886. K-12 students feed into the top-rated Bellevue School District, attending elementary school at Cherry Crest Elementary (rated 8/10), middle school at Odle Middle School (7/10), and high school at Sammamish Senior High (6/10).
The neighborhood's main attraction is Bridle Trails State Park, a large forested park that covers 489 acres and provides 28 miles of equestrian and hiking trails. Bridle Trails is also home to the Bellevue Golf Course and boasts a lively shopping and dining scene as well.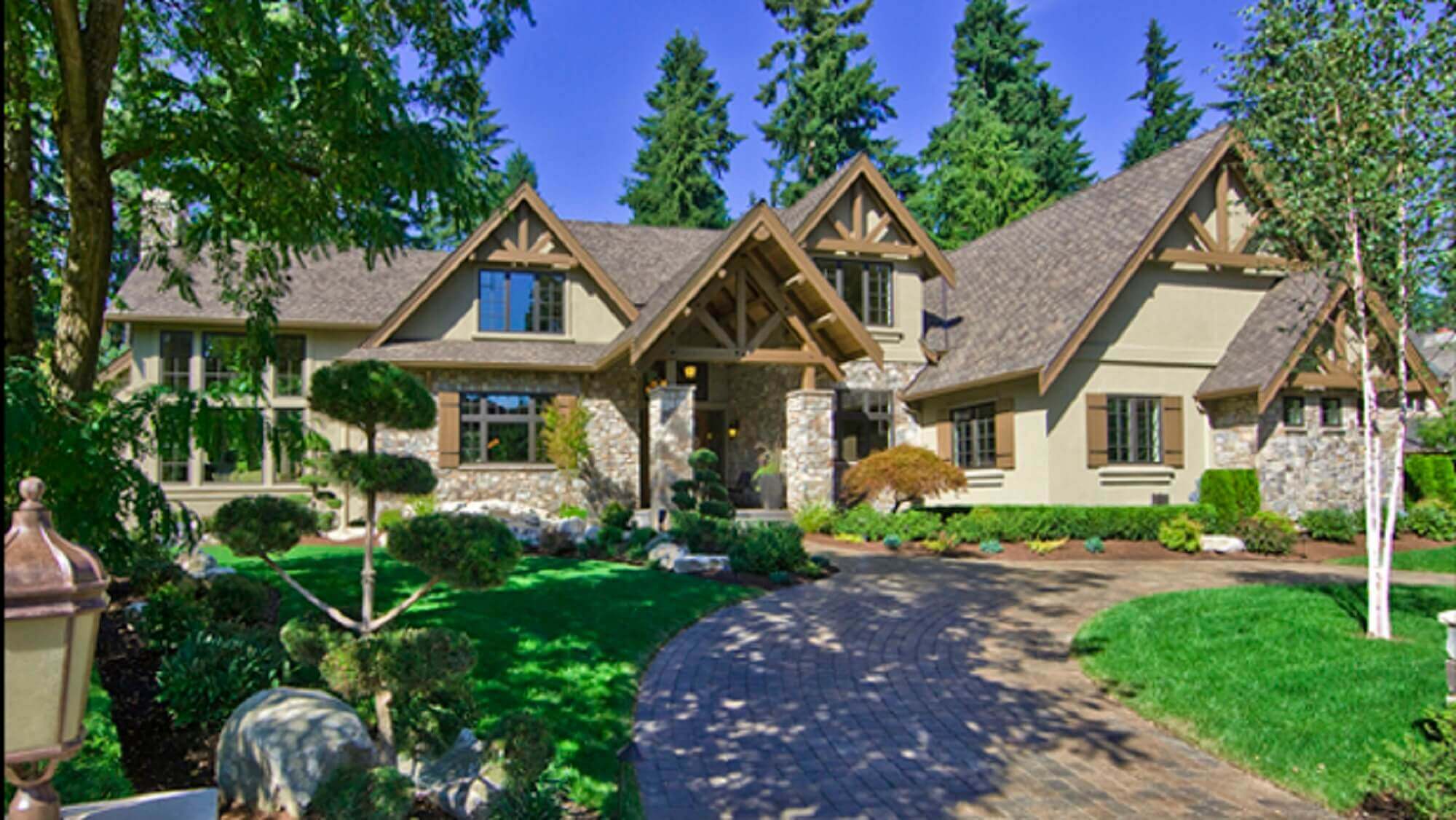 Lakemont
This thriving suburban community is the largest Bellevue neighborhood and sits in the southeastern corner of the city, on the face of Cougar Mountain. To the north and east, it's bordered by Route 90, and to the west by Hilltop; to the south, the border is Cougar Mountain. Lakemont is 14 miles east or a 17-minute drive from downtown Seattle.
The population of Lakemont is 5,654. About two-thirds of residents own their homes, while the remainder rents. The median home price is $852,171, and the median rent is $1,070. Unlike other parts of Bellevue, Lakemont falls within the Issaquah School District, so students attend either Clark Elementary School (6/10) or Issaquah Valley Elementary School (5/10), and then feed into Issaquah Middle School (8/10) and Issaquah High School (9/10).
Lakemont offers easy access to some of the best hiking in Bellevue, as well as the family-favorite Cougar Mountain Zoo. Other green places to explore include Coal Creek Natural Area and Lake Sammamish State Park.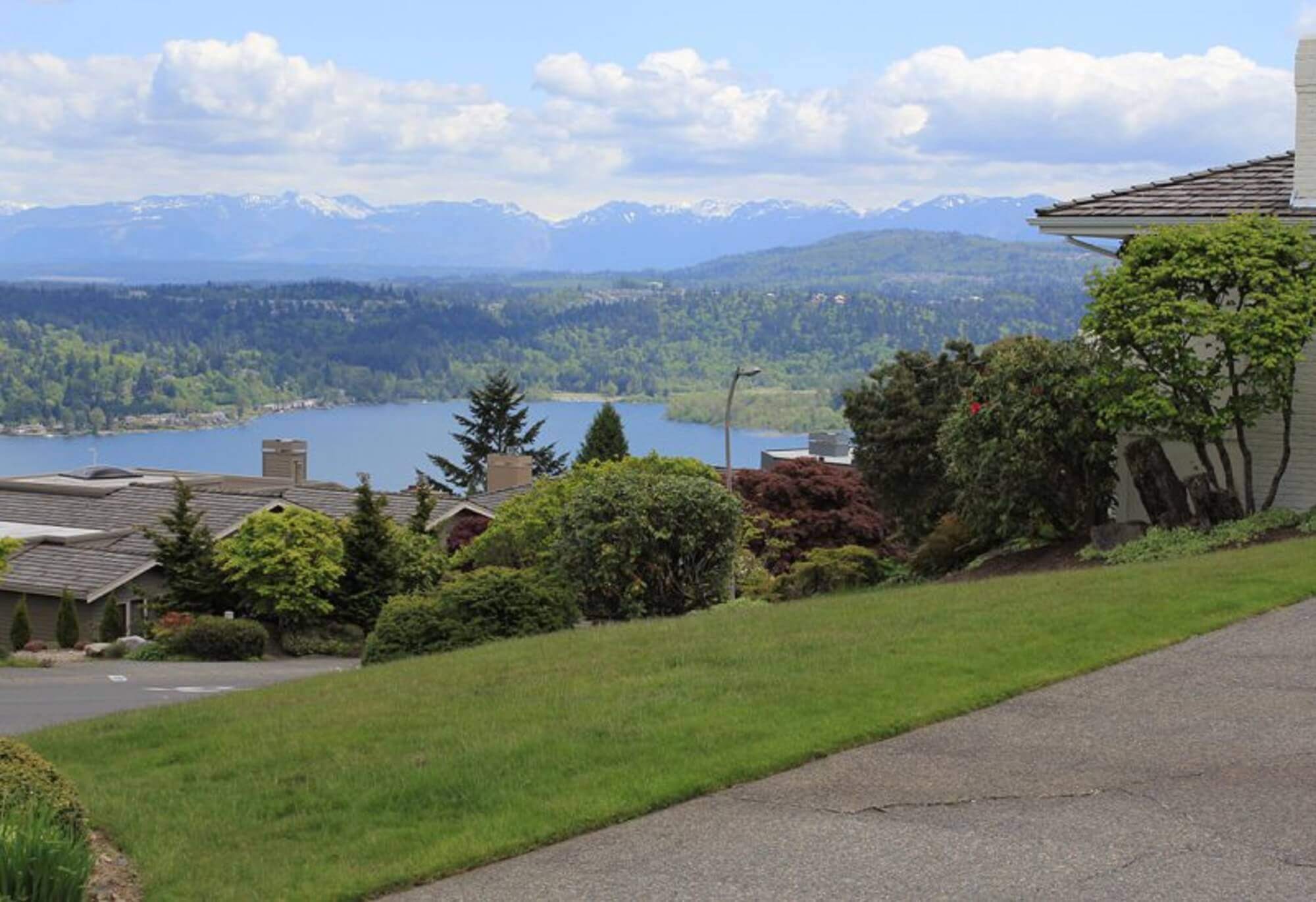 Somerset
Densely populated, the suburban neighborhood of Somerset sits in south Bellevue. Situated on a hill, the community enjoys views of Lake Washington, Puget Sound, and the Olympic Mountains. Somerset is bordered to the north by SE Newport Way and to the south by Forest Drive SE and the Coal Creek Natural Area. To the east is Hilltop, and to the west is the Coal Creek Parkway SE. It's about 11 miles, or 17 minutes' drive, southeast from downtown Seattle.
Approximately 6,765 people call Somerset home, most of whom live in single-family houses. The median house price is $853,315, and the median rent is $2,519. This neighborhood boasts some of the best schools in Bellevue. The highly praised Somerset Elementary School serves 721 students in grades kindergarten through 5 and boasts a 10/10 rating. From there, students go on to attend Tyee Middle School (rated 8/10) and Newport Senior High School (rated 10/10).
Somerset provides access to many parks and trails, including access to the Coal Creek Natural Area and its six-mile urban hiking trail. It's also the home of the Somerset Recreation Club, which offers swimming, tennis, and other sports programs that are perfect for families.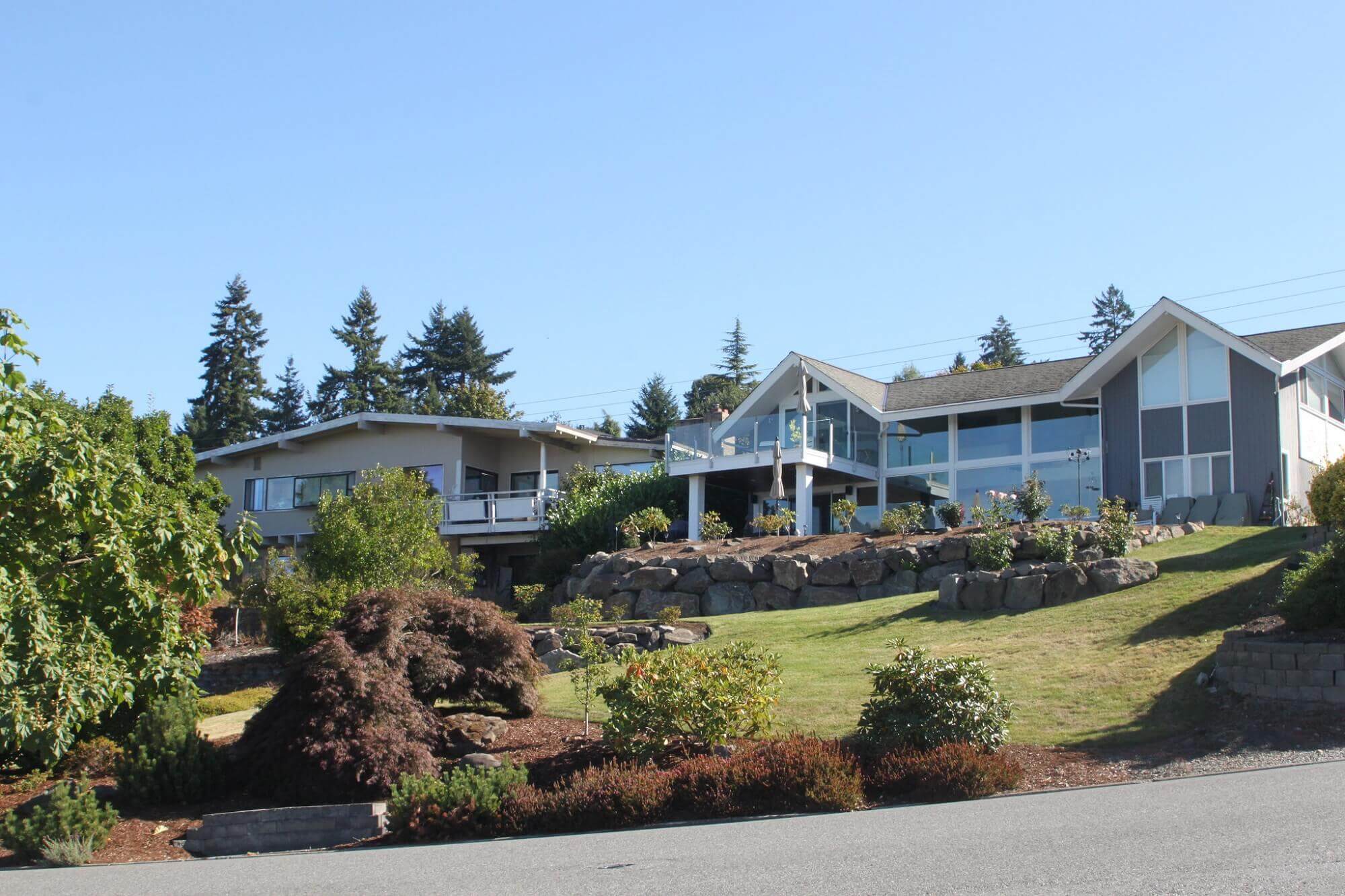 Wilburton
Just east of downtown Bellevue, Wilburton started as a logging town in the 1890s. Today the neighborhood offers residents a blend of urban and suburban living, with excellent schools, great shopping, and easy access to other parts of the city. Wilburton is bounded to the north by Route 520, to the south by the Lake Hills Connector, to the west by Route 405, and the east by Kelsey Creek Park. The neighborhood is 12 miles, or 18 minutes' drive, due east of downtown Seattle.
Around 4,038 people live here, in a mix of condos, apartments, and single-family houses. The median home cost is $615,456, while the median rent is $1,958. Bellevue School District serves the neighborhood with nine highly rated schools. Notably, Wilburton is home to the International School, an award-winning public school for grades 6 through 12 (rated 9/10).
In addition to being near downtown, Wilburton also has plenty to keep families occupied. Neighborhood highlights include the Bellevue Botanical Garden, Kelsey Creek Park and its animal farm, and Wilburton Hill Park.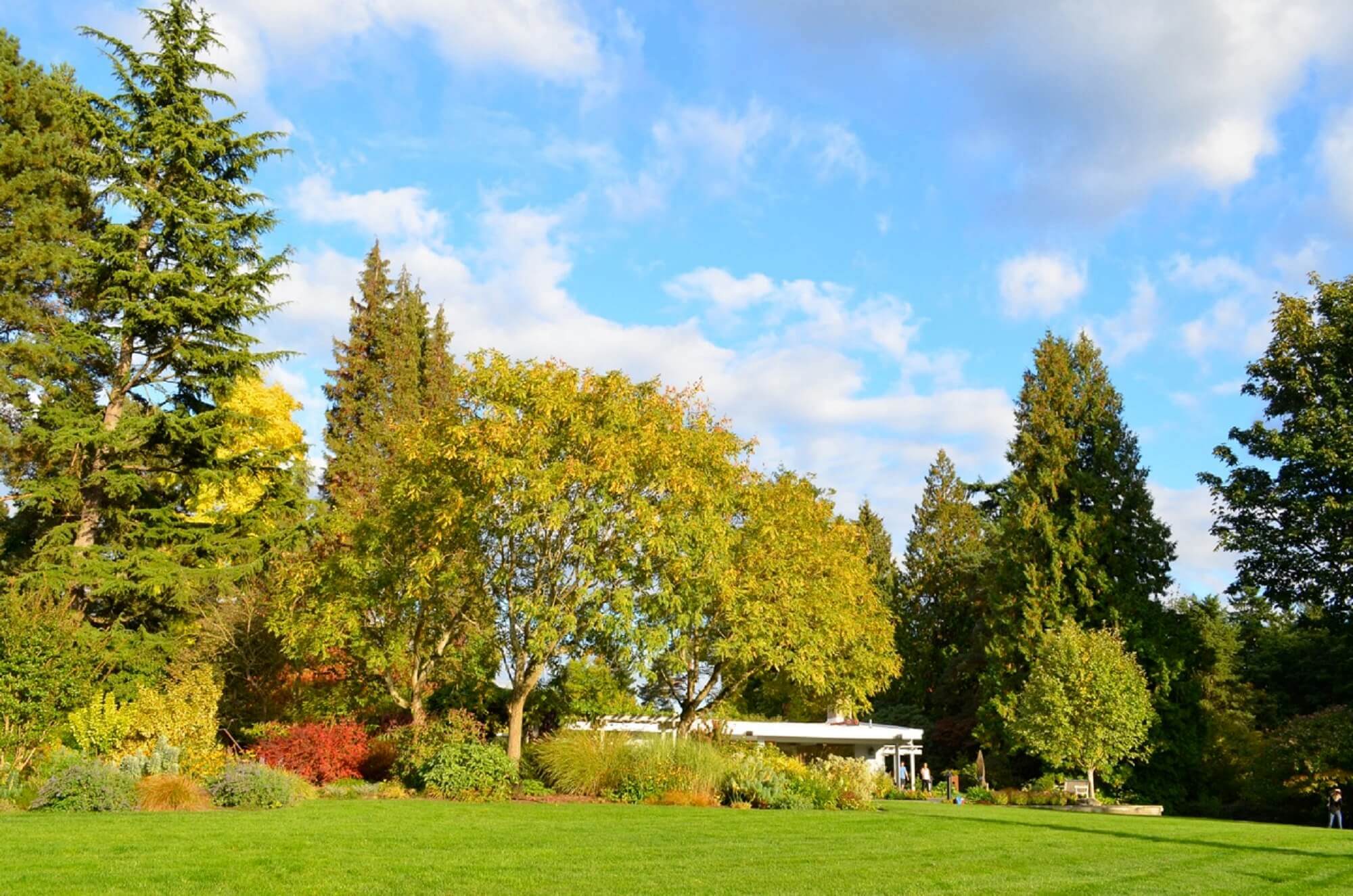 Woodridge
Woodridge dates back to 1947 when developers built it as a community for World War II veterans and their families. Sitting near the center of Bellevue, Woodridge comprises quiet roads and single-family houses with views of Lake Washington. The Lake Hills Connector borders the neighborhood to the north, Route 90 to the south, Richards Road to the east, and Route 405 to the west. It's 10 miles, or about 16 minutes' drive, east of downtown Seattle.
The population of Woodridge is 4,558, with predominantly single-family homes along the Hill and mostly multi-family and condos along the western side. The median home price is $660,820, and the median rent is $1,622. Neighborhood students attend Bellevue Public Schools, including Woodridge Elementary School (rated 6/10) and Bellevue High School (rated 9/10).
Woodridge is home to two community swimming pools and several parks, including Bannerwood Ballfield Park, Norwood Village Park, and Woodridge Water Tower Park. There is also trail access from Woodridge to the Mountains to Sound Greenway.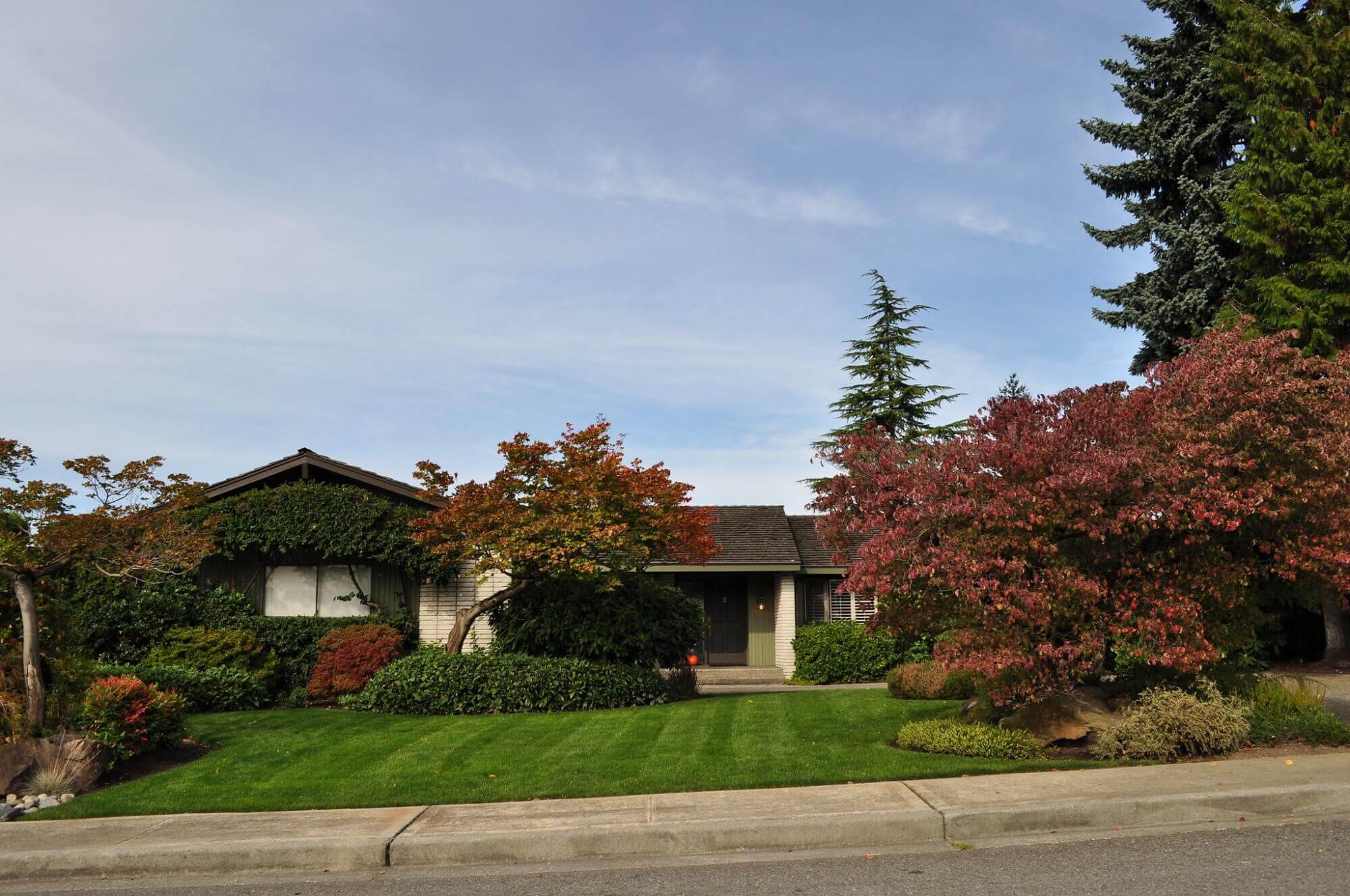 ---