People flock to the Seattle area from all over the country (and the world) for a variety of reasons. Perhaps you're coming on a business trip or visiting friends and family. Maybe you're here for the fantastic coffee, or maybe you're planning on moving out here! Whatever the reason, you're looking for things to do on the weekends. Here are nine excellent attractions in nearby Bellevue, Washington. Just a half-hour drive from Seattle, Bellevue offers cultural attractions, endless outdoor activities, and family fun! Here are some of the fun things our movers in Bellevue like to do on a free weekend:
1. Bellevue Arts Museum
The Bellevue Arts Museum (or BAM, for short) is a museum that grew out of an art fair in the late 1940s. Though founded in 1975, it wasn't until 2001 that the museum got its own building. As its mission statement says, "the BAM offers a public forum for the communal discussion and appreciation of visual art and culture." The museum offers a variety of events every month, such as "Free First Friday." Patrons can gain free admission to the museum on the first Friday of every month when the museum offers extended hours and a variety of tours, presentations, special lectures, and various other programs.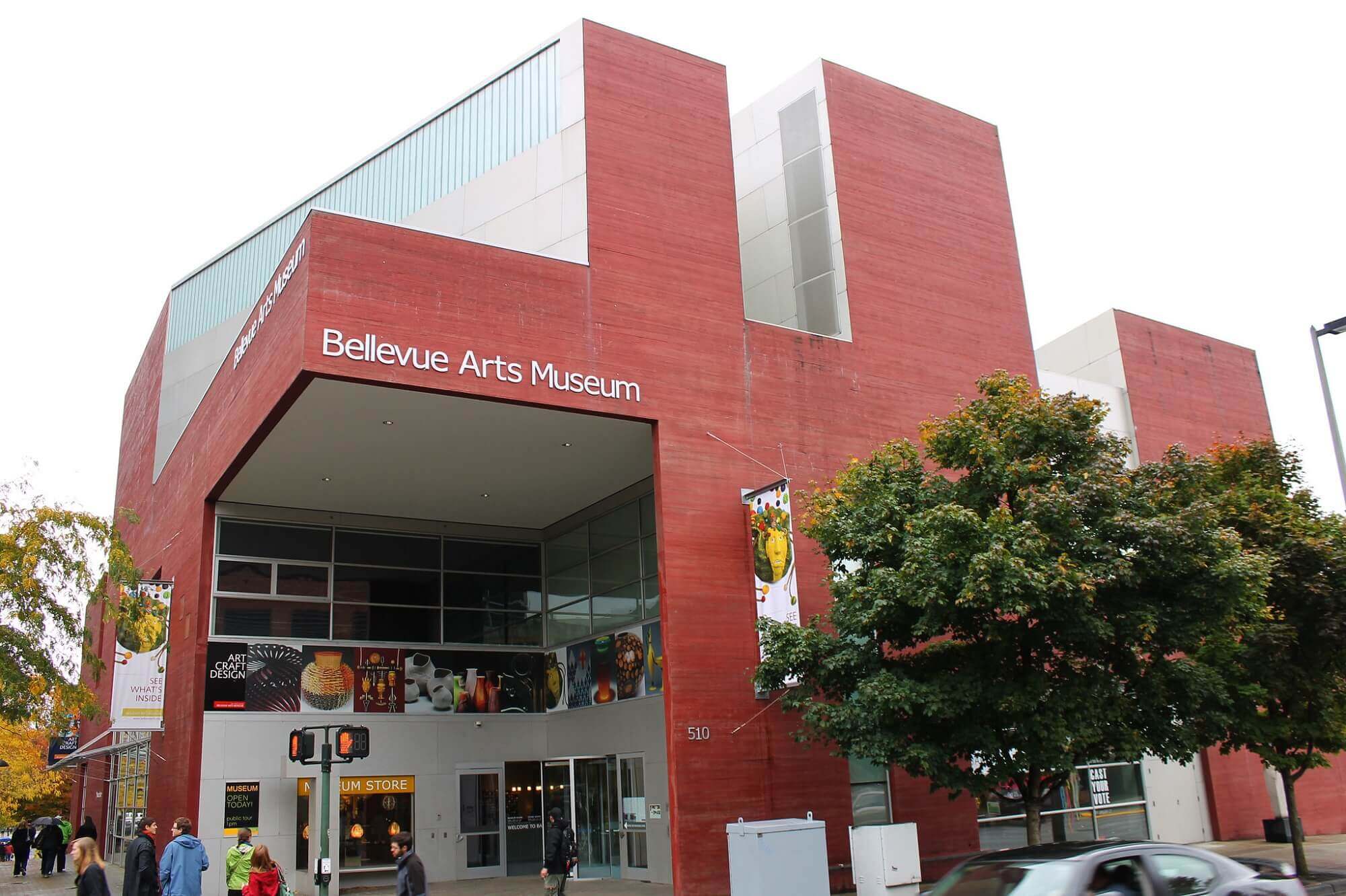 2. Bellevue Botanical Garden
The Bellevue Botanical Garden is a great way to combine natural beauty with a leisurely stroll! This nonprofit organization offers 53 acres of natural wetlands, cultivated gardens, and restored woodlands. It sits next to Wilburton Hill Park, which offers ample space and trails for skateboarding, biking, and rollerblading. The BBG hosts an annual event called Garden D'Lights, which showcases some seasonal lighting spectacles. There are also a variety of children's activities aimed to entertain and educate the youth on the life and well-being of plants.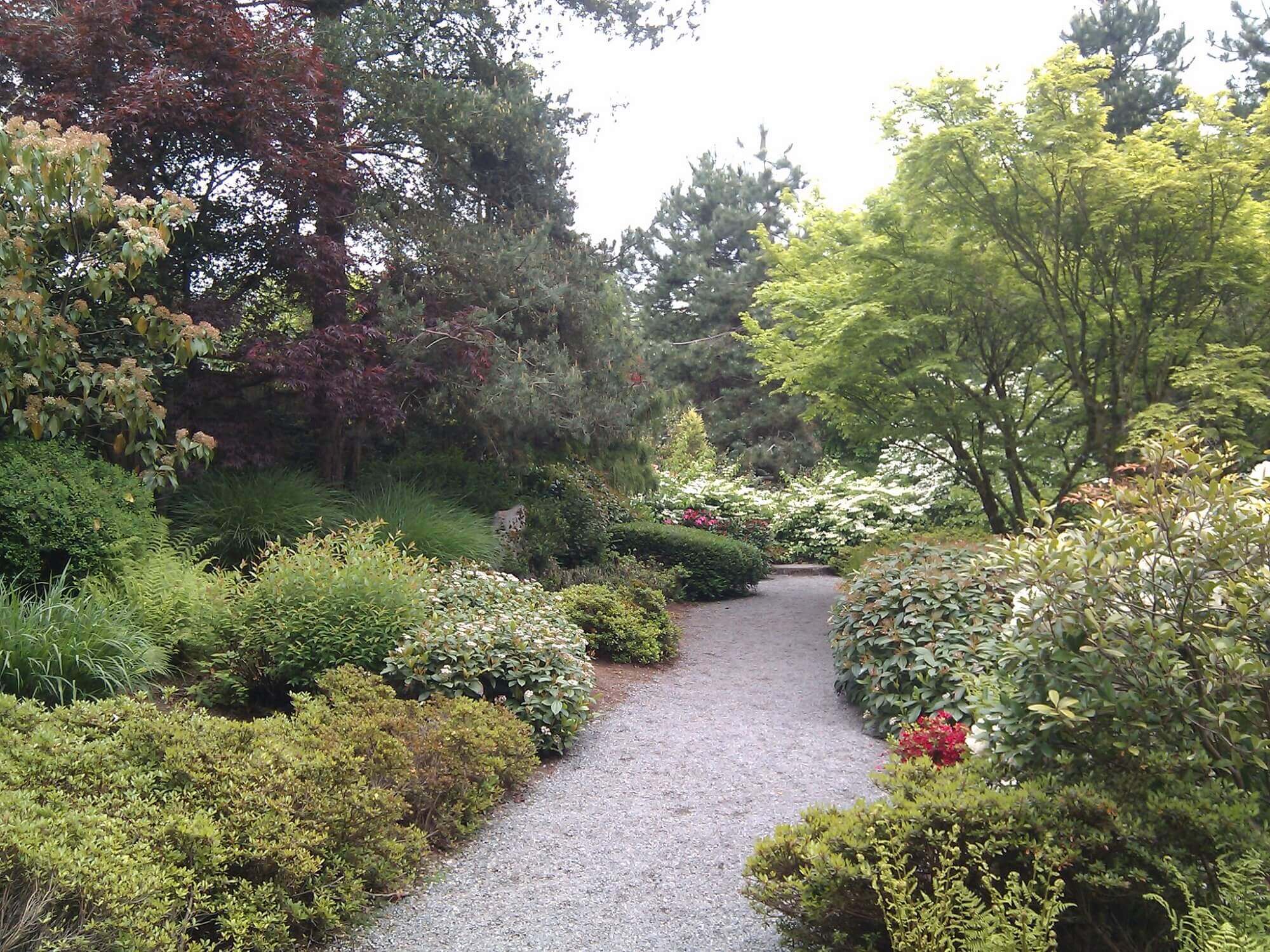 3. A Literal Sound Garden!
Hopefully, this one catches the eyes of Chris Cornell fans far and wide. The National Oceanic and Atmospheric Administration (NOAA) Western Regional Center in Magnuson Park is home to a musical sculpture dubbed A Sound Garden designed by artist Douglas Hollis in the early 1980s. These wind chimes on steroids are a sight to behold, as they can generate a cacophony that is both serene and haunting. This sculpture made such an impression that the musicians of a Seattle-based rock band derived their name from it, calling themselves Soundgarden.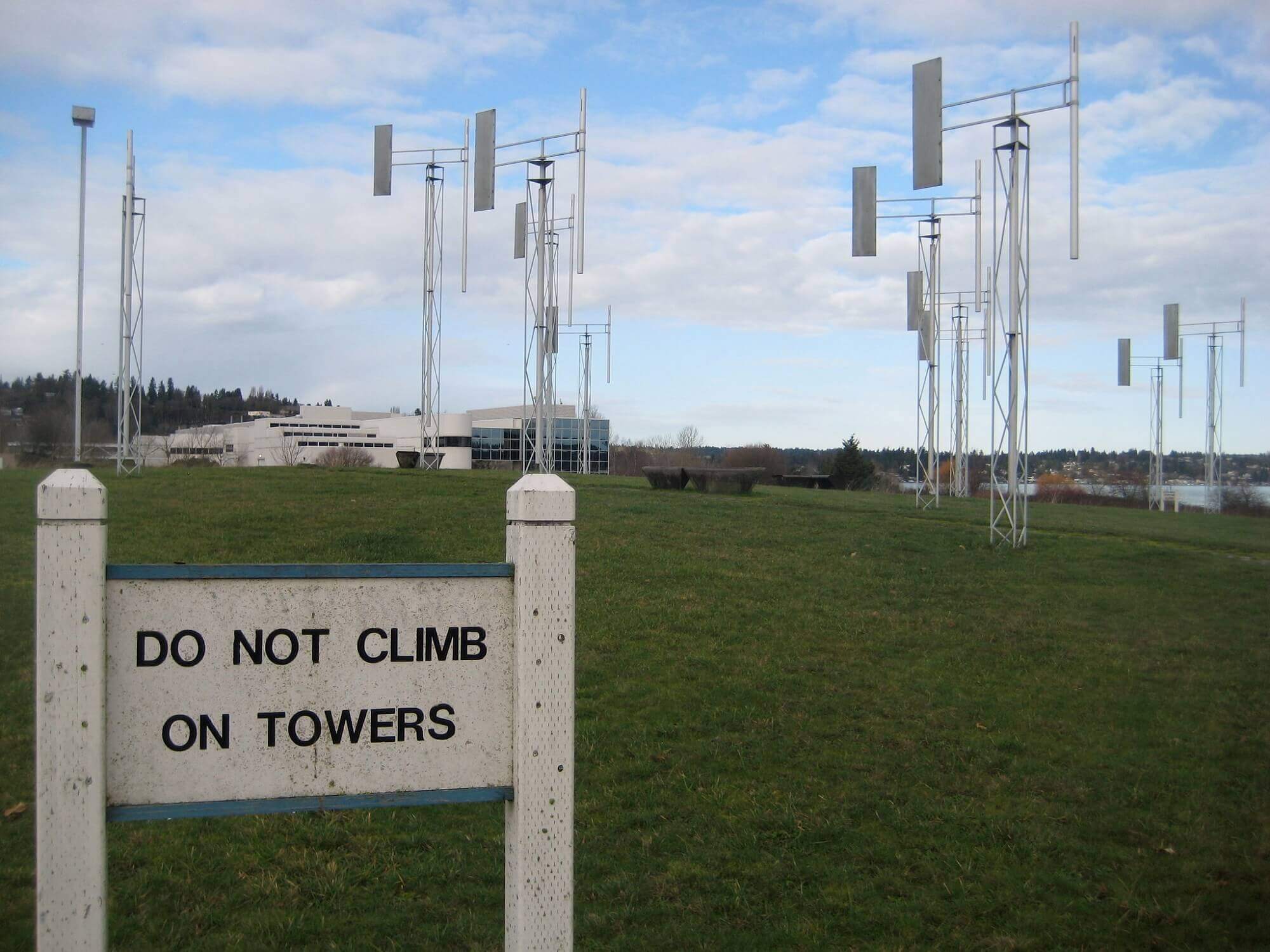 4. Marymoor Off-Leash Dog Park
This park is the dog park to end all dog parks! Located just north of Bellevue in Redmond, this park offers 40 acres of off-leash land where dogs can just be dogs. The locals even call it "Doggy Disneyland." Marymoor sits on former farmland less than two miles from Microsoft's main campus and features a sprawling space for dogs hike, swim, and socialize with their four-legged friends.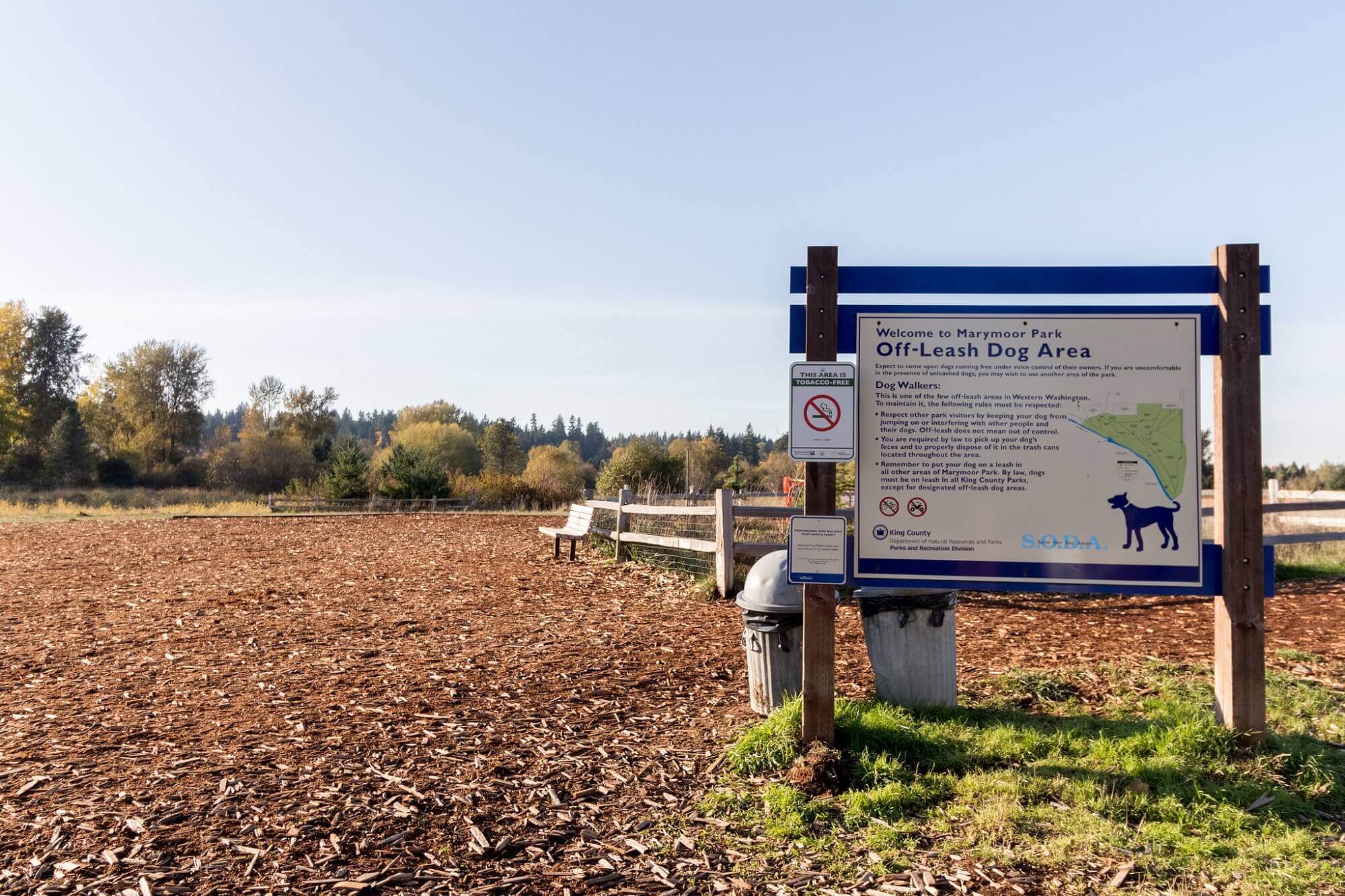 5. Bellevue Square
This massive shopping center features 180 retail stores, including anchor retailers Macy's and Nordstrom. The luxurious mall also offers a children's play area, valet parking, and concierge services. Other amenities include dine-in movie theaters and restaurants that run the gamut from chains like Auntie Anne's to upscale favorites like Baron's Sino Kitchen & Wine Bar. With all the food, entertainment, and shopping you need in one place, it's easy to understand why Bellevue Square is such a popular Saturday night hangout spot.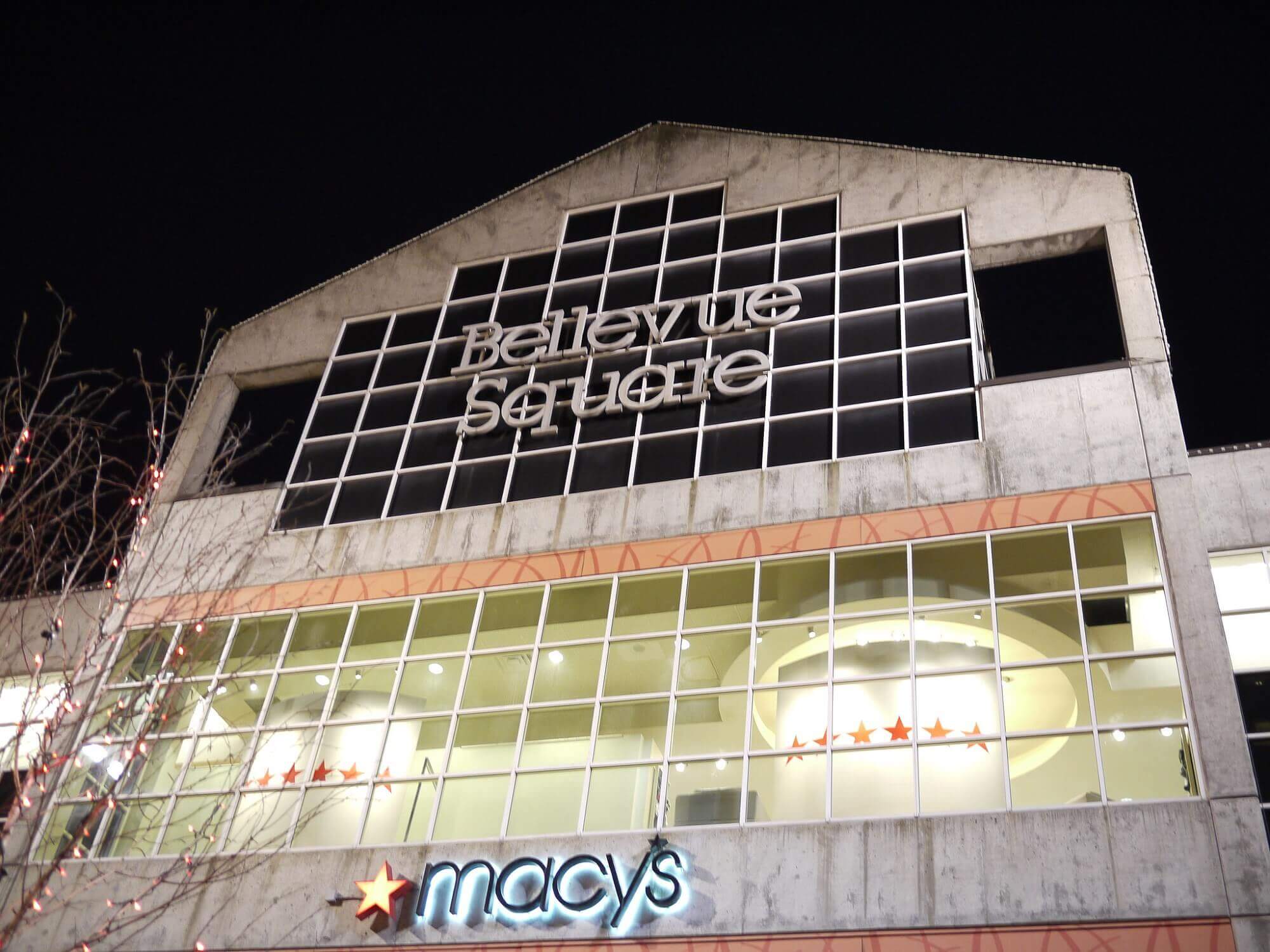 6. Seastar Restaurant & Raw Bar
Bellevue is home to a vibrant restaurant scene. If you're big on seafood, you should strongly consider stopping at the Seastar Restaurant & Raw Bar. Since it opened in 2002, Seastar has left food critics raving. This gem received a plethora of awards from Spectator, FOOD & WINE, Sunset, and more. Popular dishes include Dungeness crab cakes and Ahi Poke.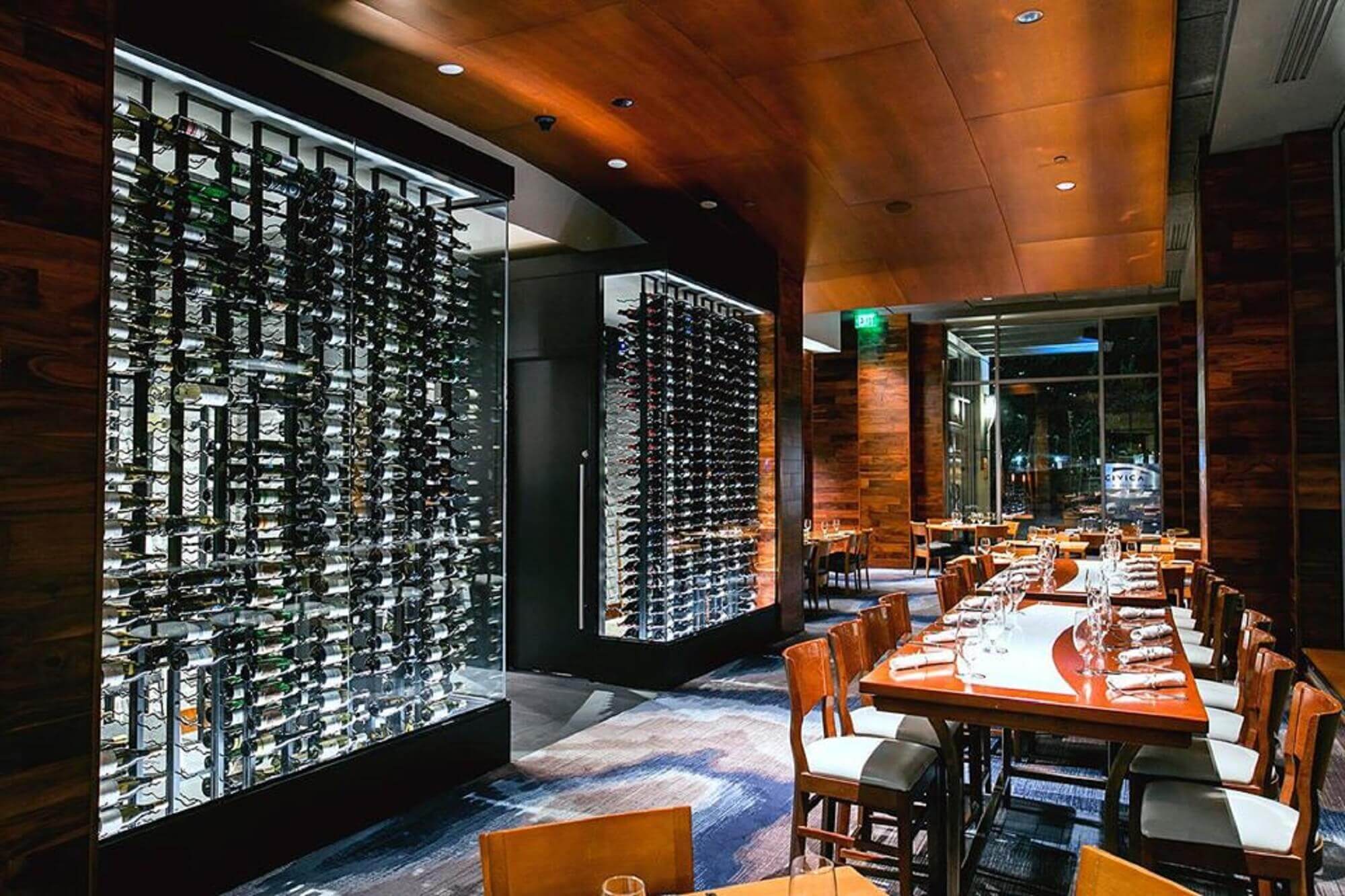 7. Crossroads Water Spray Playground
This wondrous public park is genuinely fun for the whole family. Your kids will sleep like boulders after they spend a few good hours cooling off in the water-spray playground and enjoying the intricately imaginative jungle gyms. Mom and Dad can take a relaxing stroll through the public gardens or hit a few rounds at the park's 9-hole golf course. The Crossroads Water Spray Playground is also the perfect venue for picnics and birthday parties.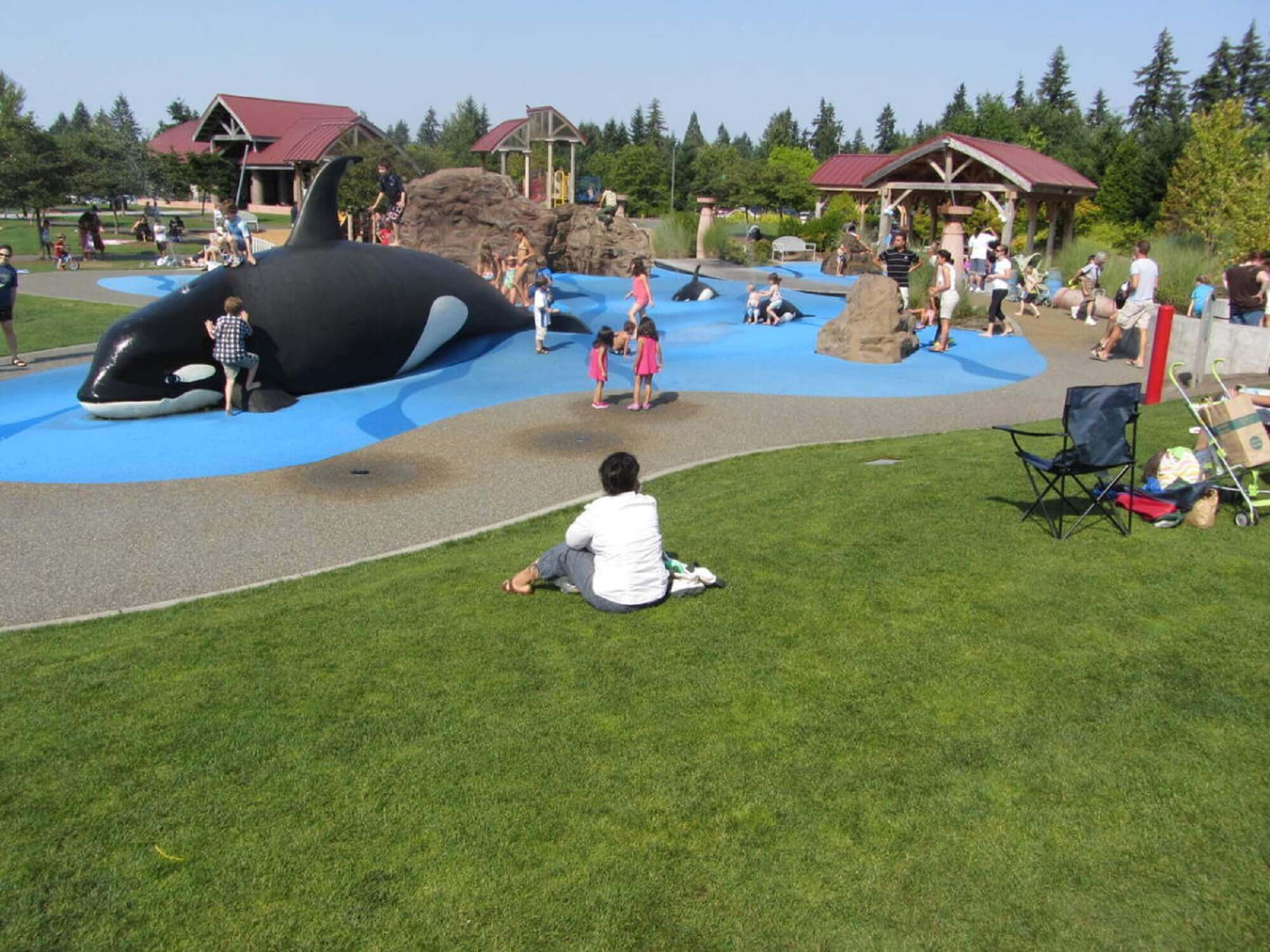 8. Portal Virtual Reality Arcade
Perhaps you've heard your kids talking about virtual reality ("VR"). This rapidly emerging video game genre for the modern world is incredibly immersive and probably the closest you'll ever get to entering a real-life Matrix. Experience VR for yourself at the Portal Virtual Reality Arcade. This arcade is in no way a den for the geeky and tech-obsessed; it's not uncommon to see people from all walks of life enjoying these games and sharing in their fascination with the technology. The Portal Virtual Reality Arcade offers a variety of different games – whether you want to walk the plank or fly on a hang-glider, you're in for a treat!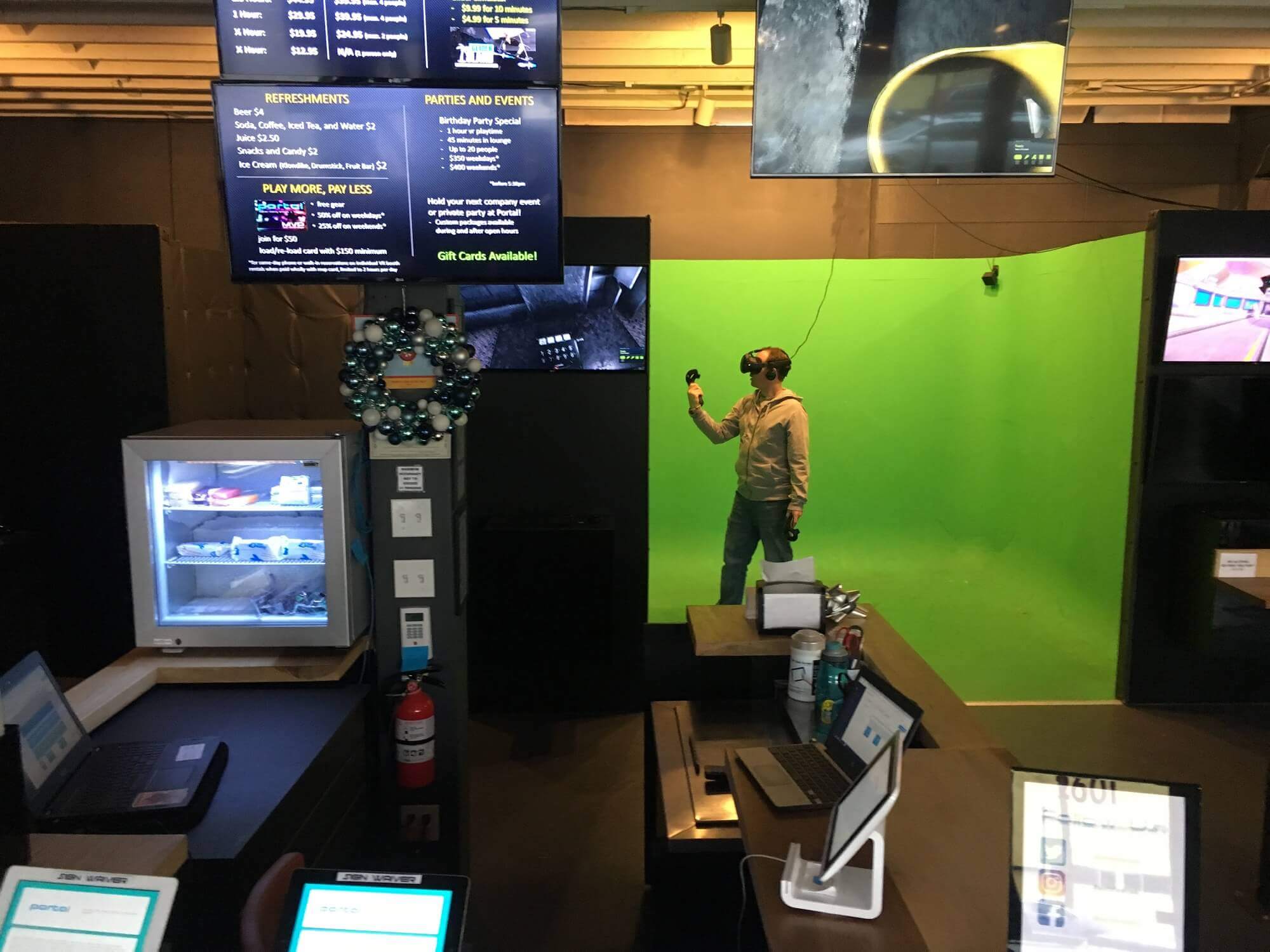 9. Enatai Beach Park
Are you looking for some lakeside fun? Outdoor recreation is one of the top reasons Bellevue is a great place to live. Enatai Beach Park sits right on beautiful Lake Washington and offers stunning sights and picnic areas for those wanting to relax on a hot summer day. The park offers seasonal kayak and canoe rentals from the REI Boathouse, and the fishing is terrific! Just south of I-90, Enatai Beach Park is a wonderful venue for enjoying sunsets.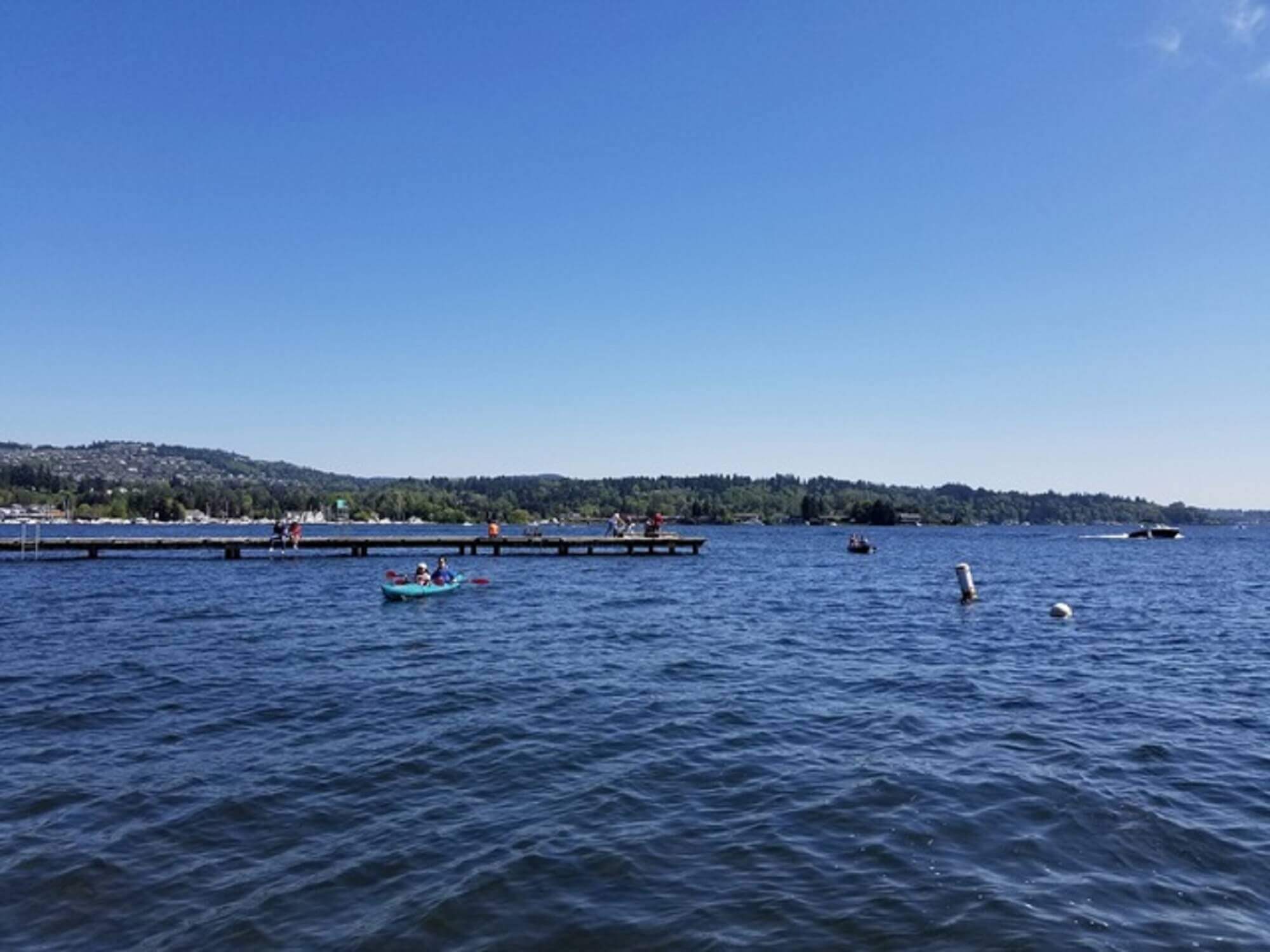 ---